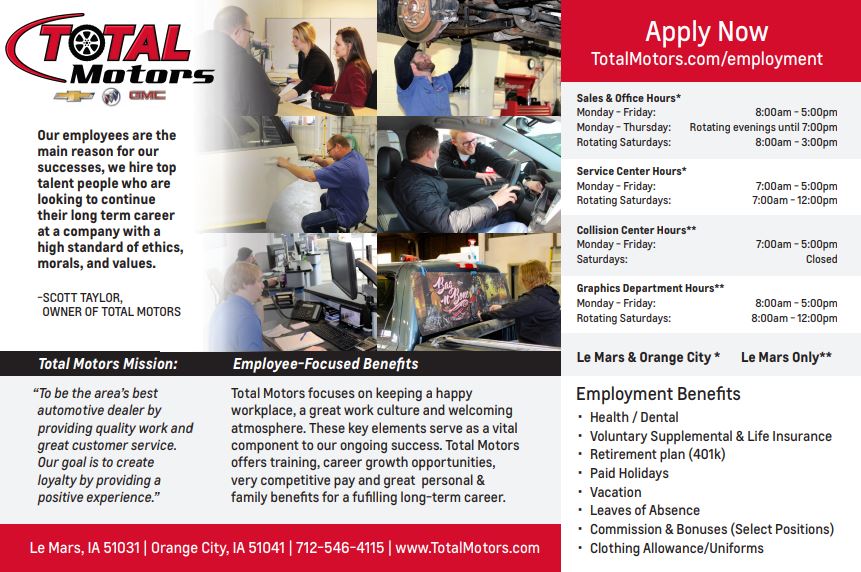 View our current open positions at Total Motors and fill out our online application today. Stop in or call us with any questions you may have.
2 Open Job Listings
Automotive Service Technician (Le Mars, Iowa)
Posted: 3/1/2019 - Ends: 5/31/2019
Total Motors is hiring for an automotive service technician in their new Le Mars, IA location. Like to know more about the position? Email mitch@totalmotors.com for job descriptions. Pay: Depends on Experience Job Type: Full-time Benefits: Yes If your interested please fill out an application for job specific and details.
Apply For
Automotive Service Technician (Le Mars, Iowa) Online
Posted: 4/25/2019 - Ends: 12/31/2025
Are you looking for your next career? Fill out our General application today! If we aren't currently hiring for you desired position we will keep your resume on file for future dates.
Apply For
Careers at Total Motors Online